G.P. Cell Desk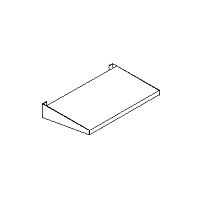 G.P. Cell Desk, 36" x 24" - This desk is all 3/16" steel plate, all welded construction.


Commodity Code
Price
680-72-34360-8
$229.00
Freight charges prepaid and added to invoice; For installation charges call 903-928-3112 for quote.

Warranty: TCI offers a standard manufacturing warranty to cover manufacturing defects on all our products.
Click here to order G.P. Cell Desk